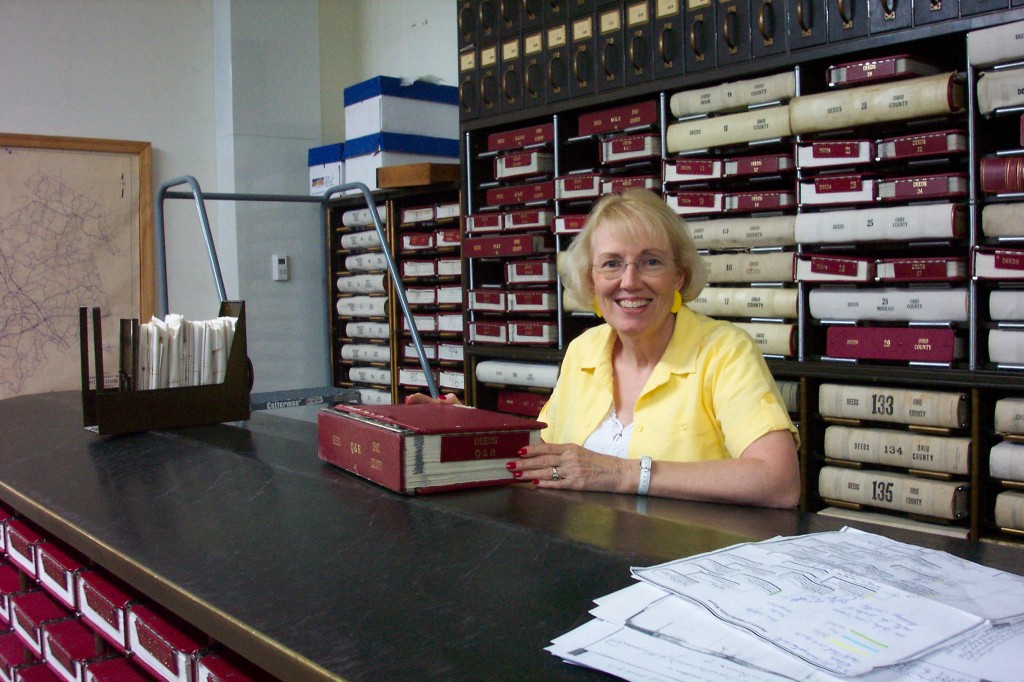 These family history pages have been created by me so that I may preserve the history of my ancestors for my descendants.
Everyone asks me why I am called The Heritage Lady. When I first became a Creative Memories (CM) scrapbooking instructor in the 1990s, I started working on a heritage album to preserve the photos, stories, and genealogy of my family. Several of my CM consultant friends started asking me to share my knowledge of how to do genealogy research and how to create a family heritage album like the one I had created on my own family. So I started putting together notes and then they asked me to teach classes to their customers. So I started teaching classes to teach people how to create their own heritage albums. And my own customers started bringing me their vintage family photos to have me help them date or identify them. Then somebody called me "The Heritage Lady" because she couldn't remember my name. The name stuck! I self-published my book and the rest, as they say, is history!
My name is Elaine Hatfield Powell and I have been a genealogist for over 30 years and a scrapbooker for over 45 years. I have been a professional scrapbooking instructor for over 20 years. I've combined my knowledge of family history research and scrapbooking into a book and a class that instructs others how to create their own family heritage album. I teach class attendees and readers of my book how to incorporate their family photos, genealogy, family history, memorabilia, and family stories into a family heritage scrapbook that will surely be a lasting legacy for any family.
I also teach classes to genealogists on several subjects. See the Classes Taught page for a listing.
I am a member of the Association of Professional Genealogists and numerous lineage societies and organizations.
Contact me at Elaine64@aol.com.