This page is here to share information about my ancestors who qualify as Seventeenth Century Qualifying Ancestors of the Jamestowne Society (JS). I became a member of the Jamestowne Society in 2016. I am currently the Organizing Lieutenant Governor of the Central Florida Company of the JS. We hope to receive our charter at the Spring 2023 membership meeting in Williamsburg.
I felt a kinship to both Colonial Williamsburg and Jamestowne Island the first time we visited there in the 1980s with our sons. I had just started doing some research into my husband's family and had not yet started researching my own heritage.
As fate would have it, I returned to both Colonial Williamsburg and Jamestowne Island many times over the next 30+ years. Then, I heard on the national news, that the original Jamestowne Fort had been unearthed by archaeologists starting in 1994 , I knew I had to go and see for it myself. I have returned almost every year, and each year I learned more about my own connection to Jamestowne.
The detail and layout of the James Fort between 1607 and 1611: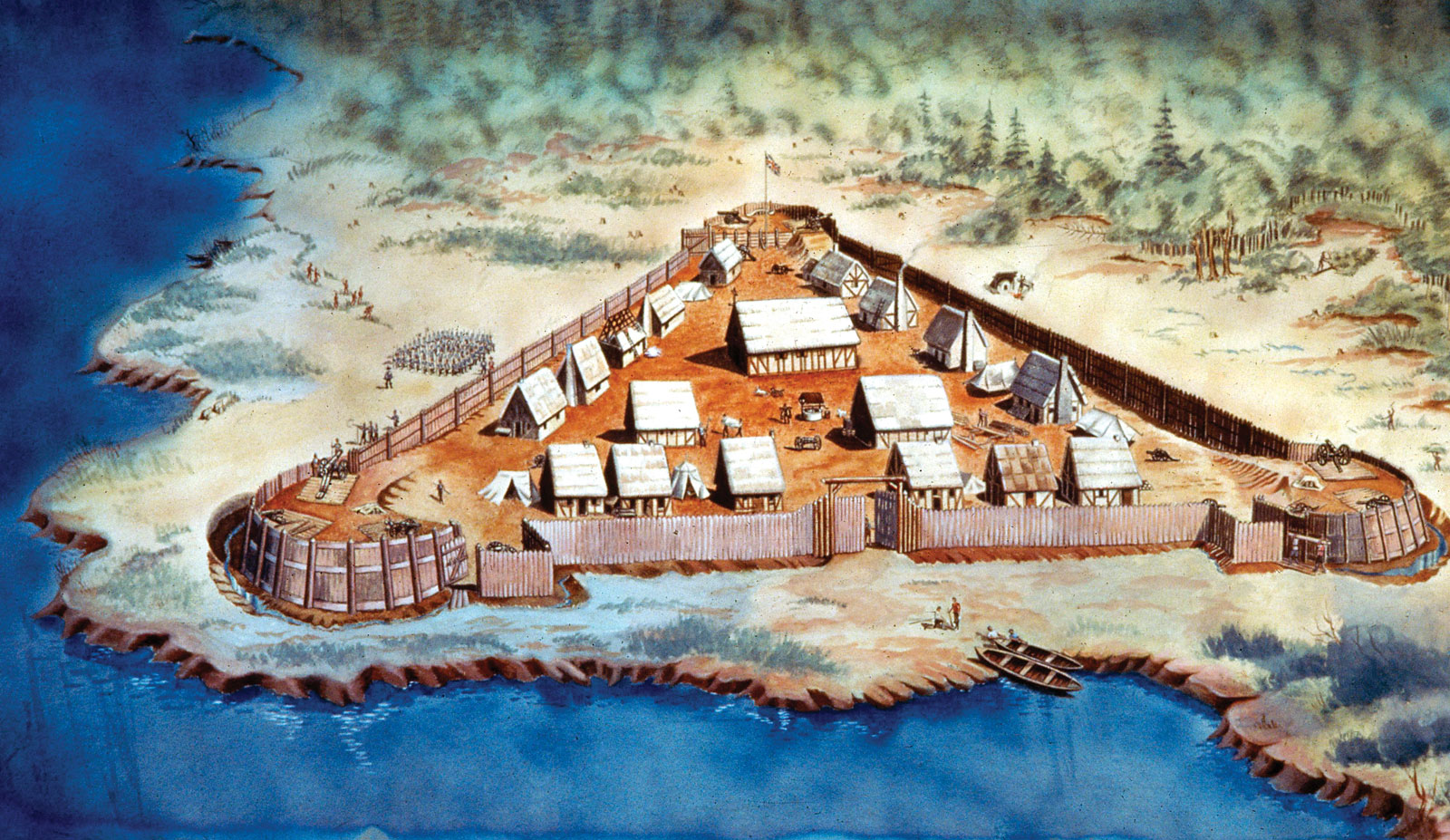 Above is an artist's rendition of what the fort looked like, based on archaeological digs.
To see what the archaeologists have dug up over the last years, go to http://historicjamestowne.org/archaeology/dig-update-archive/
I first found out about my first Jamestowne ancestor — John Woodson, surgeon to the Jamestowne Company — while researching my grandma's Hobday ancestors. Robert Hobday is my DAR qualifying patriot. It is through his Mosby descendants who married into my James family who then married into my Hobday family, where I found my connection.
My Jamestowne ancestors are:
Joseph Bridger — see my other Bridger website at https://www.theheritagelady.com/bridger-family-of-england-virginia-and-north-carolina/
Thomas Dew — is my Jamestowne Society Qualifying Ancestor
John Woodson and his wife Sarah Woodson
I intend to submit supplemental applications for all of my Jamestown ancestors.
Do you have Jamestown ancestors?