---
Perlina Scott Stacy, Arminta Stacy Hatfield, Josie Hatfield McKee
---

This is (child) Virginia (B)3-23-24 so this is prob. (c) 1926 she looks to be about 2yr. The one holding child is Josie, (B) 3-3-1901, she is dtr. of Smith Hatfield & Arminta Stacy. Arminta is in middle. dtr. of Thomas & Perlina Scott Stacy. The older lady is probably Perlina Scott Stacy. (b) 1855-1929 dtr. of James Thomas Scott & Luvinia Stafford. Smith Hatfield s/o Francis Marion & Josephine Simpkins.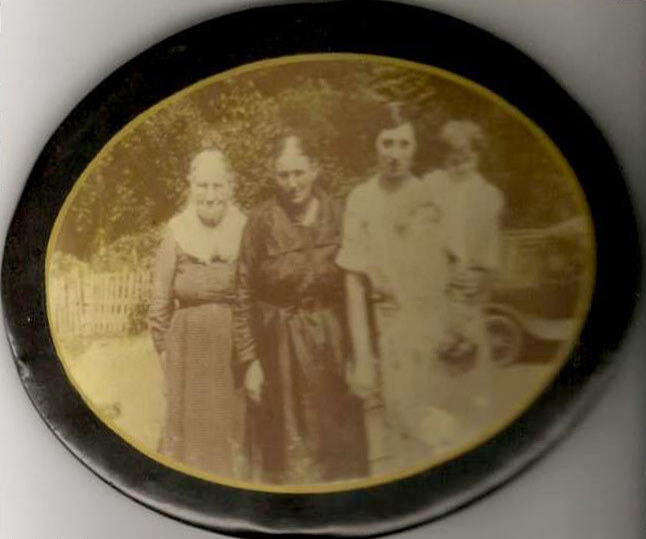 Credit: Alberta Lea Staten Greathouse
Reference:
http://www.facebook.com/#!/photo.php?fbid=323539467657853&set=o.316559408386&type=1&theater
---
---
Your "back" function should return you to your previous location.
---
Except as noted, foreground and background images are original photos from Minnesota by the webmaster.