---
James Ferrell Hatfield Photograph
---

In the photo are George Stanley, James Ferrell Hatfield and Mose Stanley

James Ferrell was the son of Francis Marion Hatfield and Josephine Simpkins. His father Francis Marion was a first cousin of Ulysses Hatfield.

James Ferrell Hatfield was a well known preacher on Blackberry Creek, ran the post office for a time, and signs most of the marriage certificates, birth certificates, and death certificates from about 1910 until near the time of his death in 1937.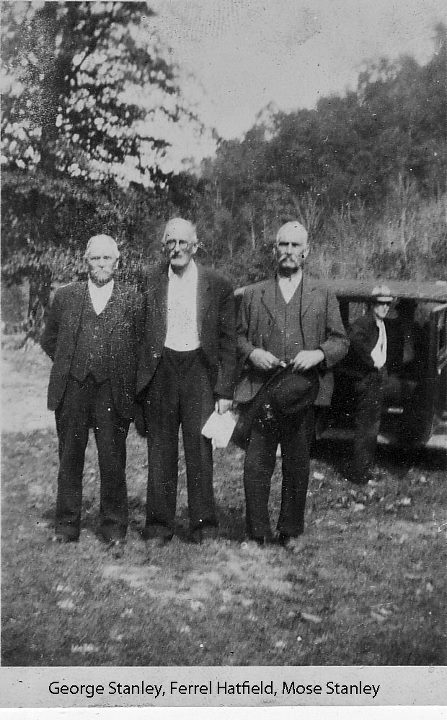 Credit: Nina B Riley
Reference:
http://www.facebook.com/#!/photo.php?fbid=2370928474707&set=o.316559408386&type=1&theater
---
---
Your "back" function should return you to your previous location.
---
Except as noted, foreground and background images are original photos from Minnesota by the webmaster.