- HATFIELD TRANSCRIBED RECORDS -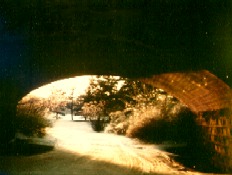 Bridge to the Past

Linked below, you will find transcribed information on the Hatfields from various primary and secondary sources. This information is generally in order in each segment by county and then year.

I am working on eliminating the obvious errors and duplications in this information. This is a lengthy task and in many cases I do not have the sources available to resolve some of the differences between copies. Most of these differences are minor but some are more significant. For now "what you see is what you get."

I hope you find this information useful. If you have extracted records that you would be willing to share, please DO get in touch. Any additions will be most welcome.

Scans of documents will certainly be accepted but it will take a long time for me to get the information into a form where it can be displayed here. I do not include scans of text files on the web site due to the extreme amount of space required to store them and the time required to display them. I am really interested in records that have been transcribed by hand or through OCR into text. This material takes substantially fewer resources and can be much more readily indexed.

Maps of county names for the various states are being added and are linked to the transcribed records for each state. Remember these are modern maps (ca 1998) and counties may have changed during the course of history.

I am also looking to add a little county history to the census data. If you have knowledge of when various counties relevant to Hatfield research formed, changed and disappeared I would be very interested in hearing from you. I am also looking for information on what happened to records when counties changed or disappeared. This would be of benefit to current day researchers when they hear those famous words "that county doesn't exist." Maybe we can save some of them from having to go through the search all over again.

Please e-mail any corrections or additions to "Jerry Hatfield" <[email protected]>.

Acknowledgements


My sincere thanks to Leslie Collier, Bev Julian and Diane Korton for their major contributions to this list and, of course, to all the others who have so generously contributed.




Home|News|Intro
---


Please select the abbreviation for the state that you wish to view.
(If a state is not listed it means that I do not currently have transcribed records available for that state.)
(List Updated 09-10-2015)

AL AR AZ CA CO CT DC DE FL GA HI IA ID IL IN KS KY LA MA MD ME MI MN MO MS MT NC ND NE NH NJ NM NV NY OH OK OR PA RI SC SD TN TX UT VA VT WA WI WV WY

(Transcripts Listed 9082)

---

NON-SPECIFIC OR UNIDENTIFIED LOCATIONS
(These also include transcripts for Non-USA locations)


---
The following is a real note sent from a census taker in the 1800's to the government which may explain why a lot of us have variations in the spelling of names:

Centsus Rekurds - "I am a cencus taker for the city of Bufflow. Our city has groan very fast in resent years and now, in 1865, it has becum a hard and time consooming job to count all the peephill. Thare is not meny that can do this werk, as it is necesarie to have a ejucashun, which a lot of pursons still do not have. Another atribeart needed for this job is good speling, for meny of the peephill to be caounted can hardle speek inglish, let alone spel there name."
---